Sylvia Phommalinh and her dog, Bella featured for amazing tricks.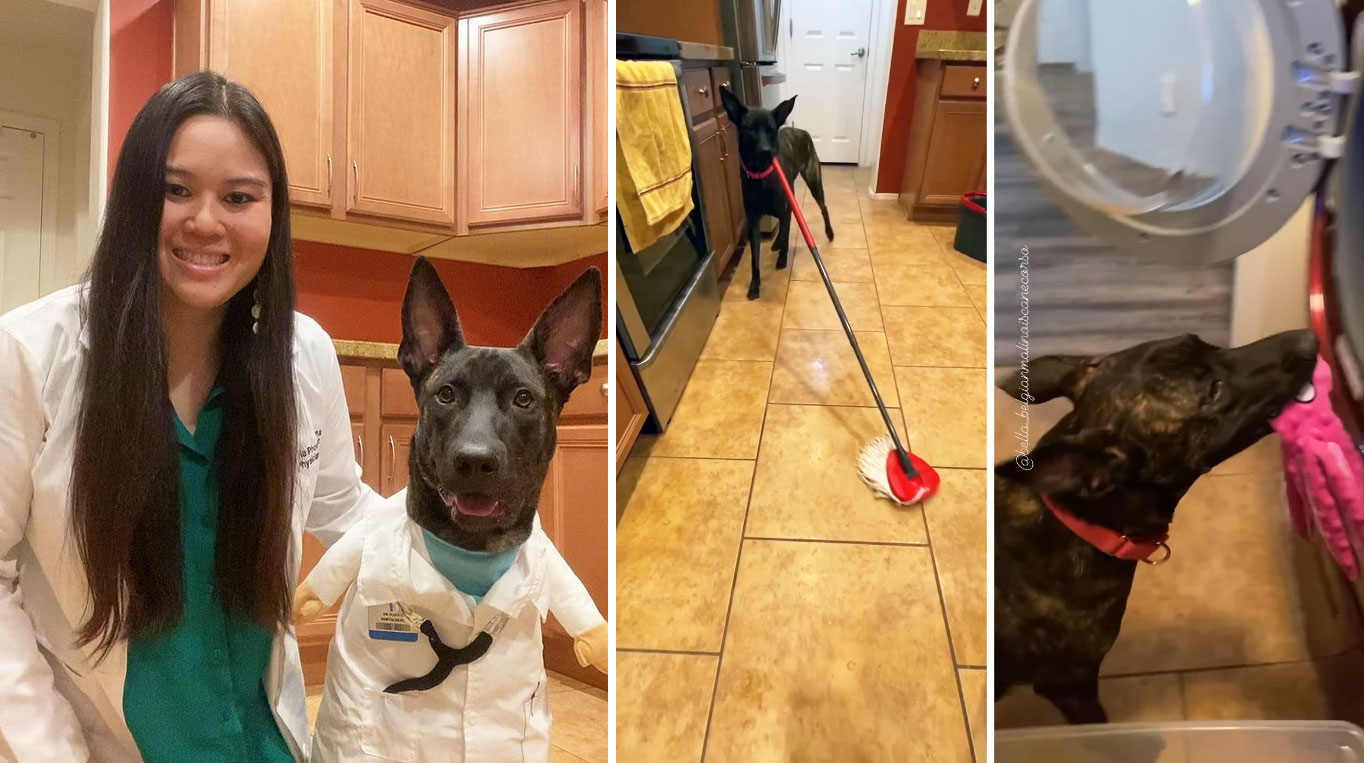 Bella, the Belgian Malinois
Our own Sylvia Phommalinh PA-C was recently featured in a blog post by the Epoch Times, with her one-and-a-half-year-old Belgian Malinois, Bella and her amazing abilities.
Bella loves helping out around the house, including loading the dishwasher, dusting and mopping. She also has a special trick of throwing things away in the trash.
While discovering "human food" Bella began associating foods she did not like with the trash can. She eventually learned to open the trash can using the sensor and discarding food. This and more of Bella's clever interactions can be viewed on her Instagram page @bella_belgianmalinoiscanecorso.
(images  courtesy of @bella_belgianmalinoiscanecorso)